ADMINISTRATIVE PROCESS IN BRAZILIAN MUNICIPALITIES: CRITICAL ANALYSIS IN SEARCH OF EFFECTIVE GUARDIANSHIP OF RIGHTS AND ACCESS TO FAIR LEGAL ORDER
Resumen
The protection of rights is not a unique and exclusive function of the Judiciary Power, with the
administrative process being an effective means of protecting them, ensuring not only the resolution
of conflicts, but also the excessive proliferation of legal disputes involving the public administration.
In this reality, the use of the administrative process in medium and small-sized Brazilian municipalities
is critically analyzed, observing how it is necessary to improve it, also demonstrating which impacts
are caused by its poor use, in order to present how the process administrative can be improved,
considering the available resources and the current legislation, pointing out which benefits are
obtained with its proper adequacy.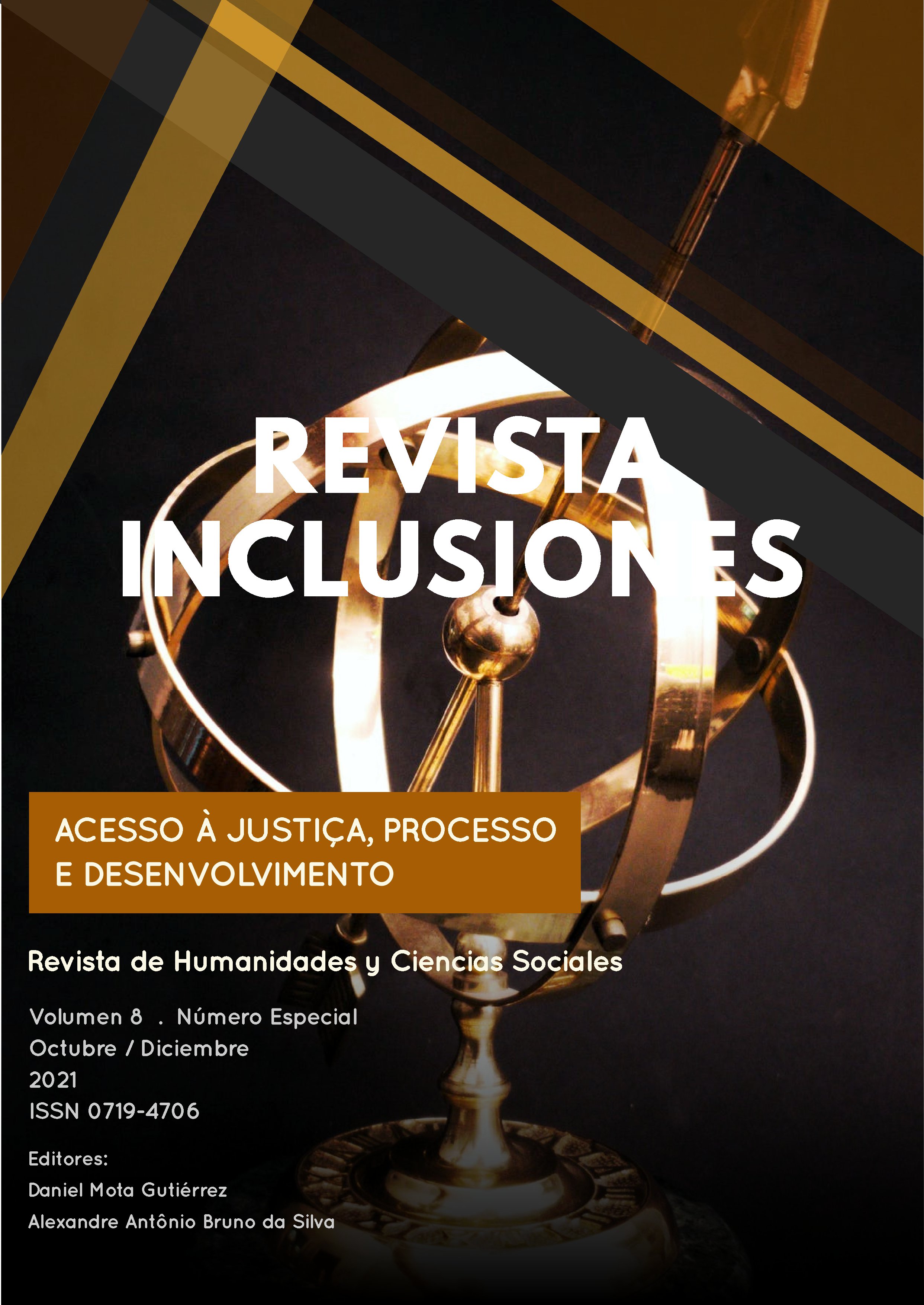 Cómo citar
Mota Gutiérrez, Daniel, y Mestr. Fridtjof Chrysostomus Dantas Alves. 2021. «ADMINISTRATIVE PROCESS IN BRAZILIAN MUNICIPALITIES: CRITICAL ANALYSIS IN SEARCH OF EFFECTIVE GUARDIANSHIP OF RIGHTS AND ACCESS TO FAIR LEGAL ORDER». Revista Inclusiones, septiembre, 155-73. https://revistainclusiones.org/index.php/inclu/article/view/3045.