MONUMENTAL BURIAL COMPLEX OF THE ROMAN AGE FROM THE TERRITORY OF BULGARIA
Palabras clave:
Roman age, Archaeological monument, Tomb, Burial complex, Hypogeum
Resumen
The article presents and analyzes one of the most interesting archaeological monuments on the territory of Southwest Bulgaria – the monumental tomb of the Roman age, discovered at the village of Krupnik, region of Blagoevgrad. During the Roman Age the area was within the endmost south territories of the province of Thrace. The burial complex is dated back to the second half of the 4 th c. based on a coin of Emperor Procopius discovered in one of the premises. Having in mind the fact that the tomb is located under the terrain it could be considered a hypogeum. It consists of six vaulted rectangular chambers – one central and five surrounding of almost equal sizes – two at each side and one opposite to the entrance. Some parallels as it concerns plan could be found in the east Roman provinces. The tombs have one central chamber and the side premises are of smaller size and once performed the role of niches (loculi), in which the bodies of deceased were placed. This similarity in plan could be due to the presence of migrants on the valley of Struma from these lands. The plan of the tomb shows that the monument is not designed for a one-time use. It is a burial complex (probably family), although bones of buried deceased people have been found only in one of the lateral premises. It could be assumed that rituals were performed there related to necrolatry. Although the tomb is pertained to the period of initial enforcement of Christianity on these lands, there are no data defining it as an early Christian one. It is a sample of the Roman provincial burial architecture and is an indicator of the presence of a wealthier stratum of the local population.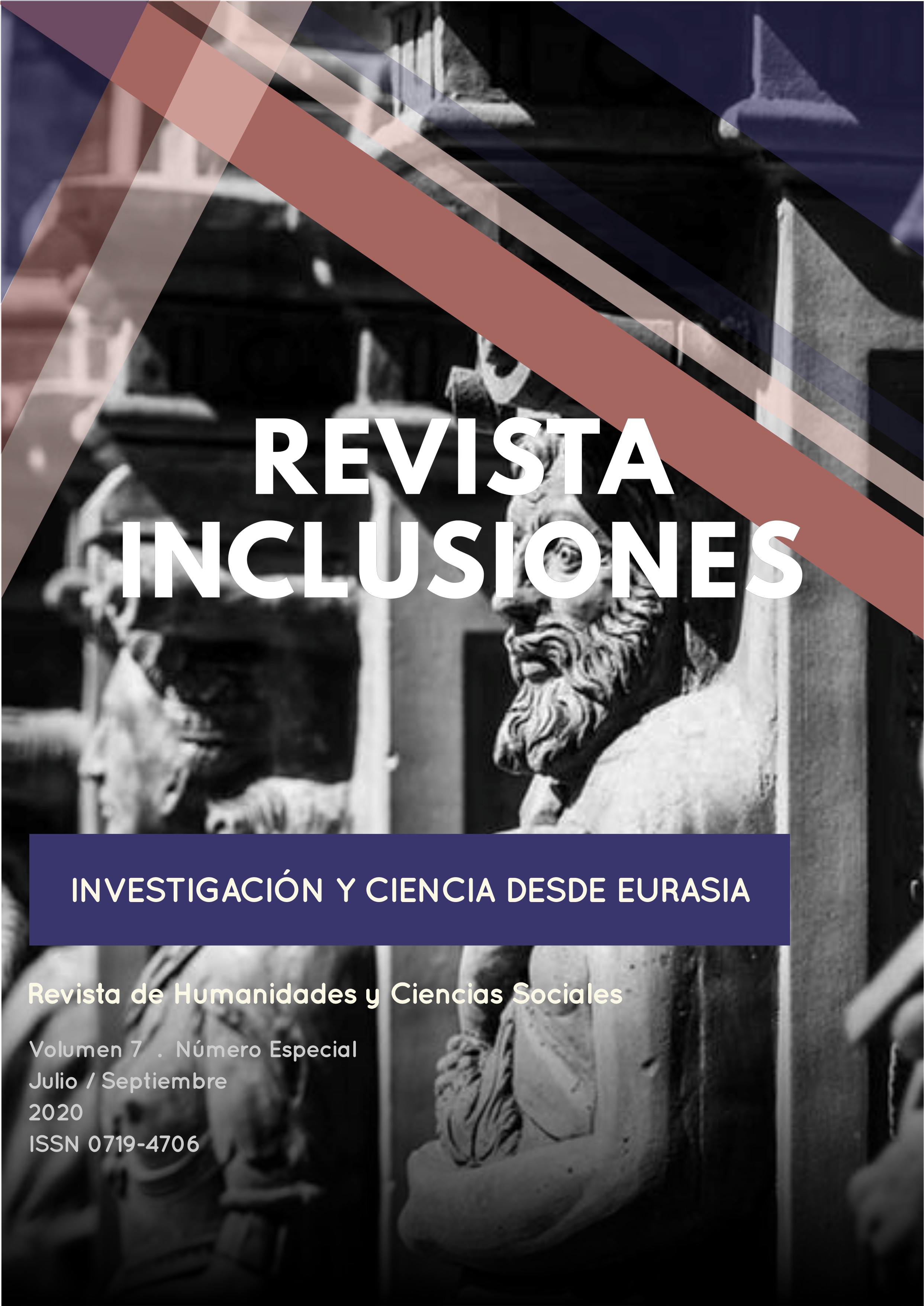 Cómo citar
«MONUMENTAL BURIAL COMPLEX OF THE ROMAN AGE FROM THE TERRITORY OF BULGARIA». 2020. Revista Inclusiones, abril, 193-205. https://revistainclusiones.org/index.php/inclu/article/view/1278.