CREATIVITY OF A UNIVERSITY TEACHER AS AN ESSENTIAL CONDITION FOR THE PROFESSIONAL DEVELOPMENT OF A MODERN EDUCATOR
Palabras clave:
Creative teacher, Levels of pedagogical creativity, Professional activity, Professional competence
Resumen
A significant contribution to the teacher's creativity is made by the research approach to the problem posed at the lesson, as well as the students' inclusion in the process of active reflection. The manner of presentation, when the teacher goes as if close to the students and a little ahead, giving them an opportunity to anticipate the course of reasoning, creates an effect of participation, increases the students' self-confidence, and strengthens theirmotivation for learning. The indicated presentation method is based on trust in students' independent thinking; it stimulates their mental activity, but does not just load memory. The effectiveness of this method is enhanced by the use of the personalized form, when the lecturer presents the information not only as universally recognized in science, but also as a domain of his or her personal scientific experience. This way of presentation brings together, facilitates communication, and helps to establish emotional contacts with the audience. Modern educators-researchers note that a conversational manner of presentation, but not a monotonous lecturing from notes, as well as a friendly attitude to questions asked directly in the course of the lecture, contribute to the establishment of immediate contact with the audience. In that case the lecture performs the following functions: informative; orienting; convincing; clarifying (explaining); enthralling (inspiring). By turning the students' answers to questions into a mutual exchange of views, the teacher can increase the audience's interest and thereby facilitate their learning. Unfortunately, the lack of suitable textbooks and printed lecture notes sometimes makes it difficult to establish such a psychological contact, as the students strenuously outline the presented information without even trying to understand it, and the lecturer sees before him/her scribbling robots that it is impossible to establish emotional contact with. When the student receives notes before the lecture begins, the lecturer has enough time to answer questions, which increases the students' activity and allows keeping live communication at the lecture.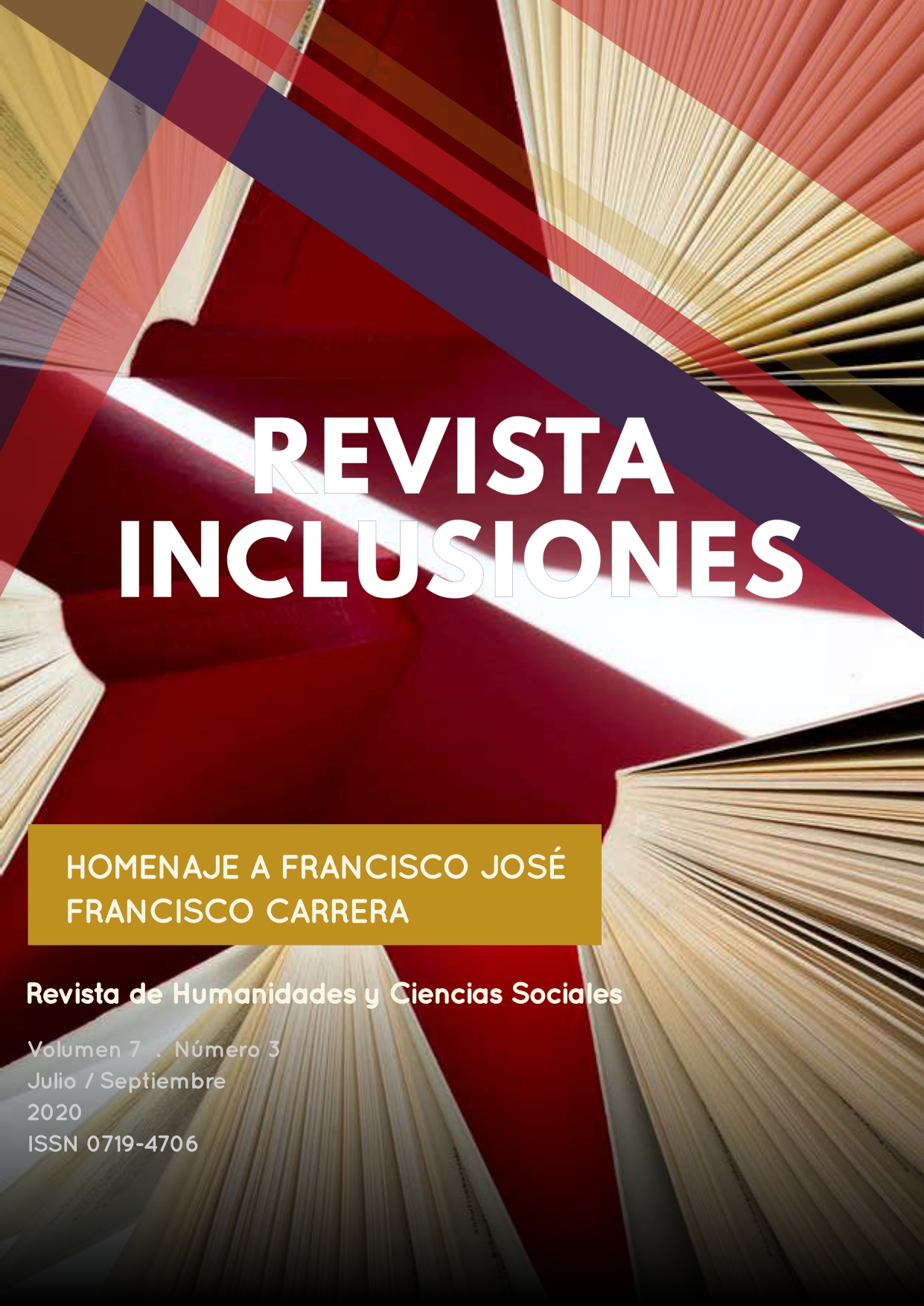 Cómo citar
Sergeeva, Marina, Victoria Vizaulina, Marina Kononenko, Tatiana Reva, Maria Kirsanova, Sophia Sadekova, y Marina Berseneva. 2020. «CREATIVITY OF A UNIVERSITY TEACHER AS AN ESSENTIAL CONDITION FOR THE PROFESSIONAL DEVELOPMENT OF A MODERN EDUCATOR». Revista Inclusiones, enero, 268-79. https://revistainclusiones.org/index.php/inclu/article/view/1631.